Upcycled thirfted clothing styles
Each garment has been thrifted and printed with care using hand carved stamps.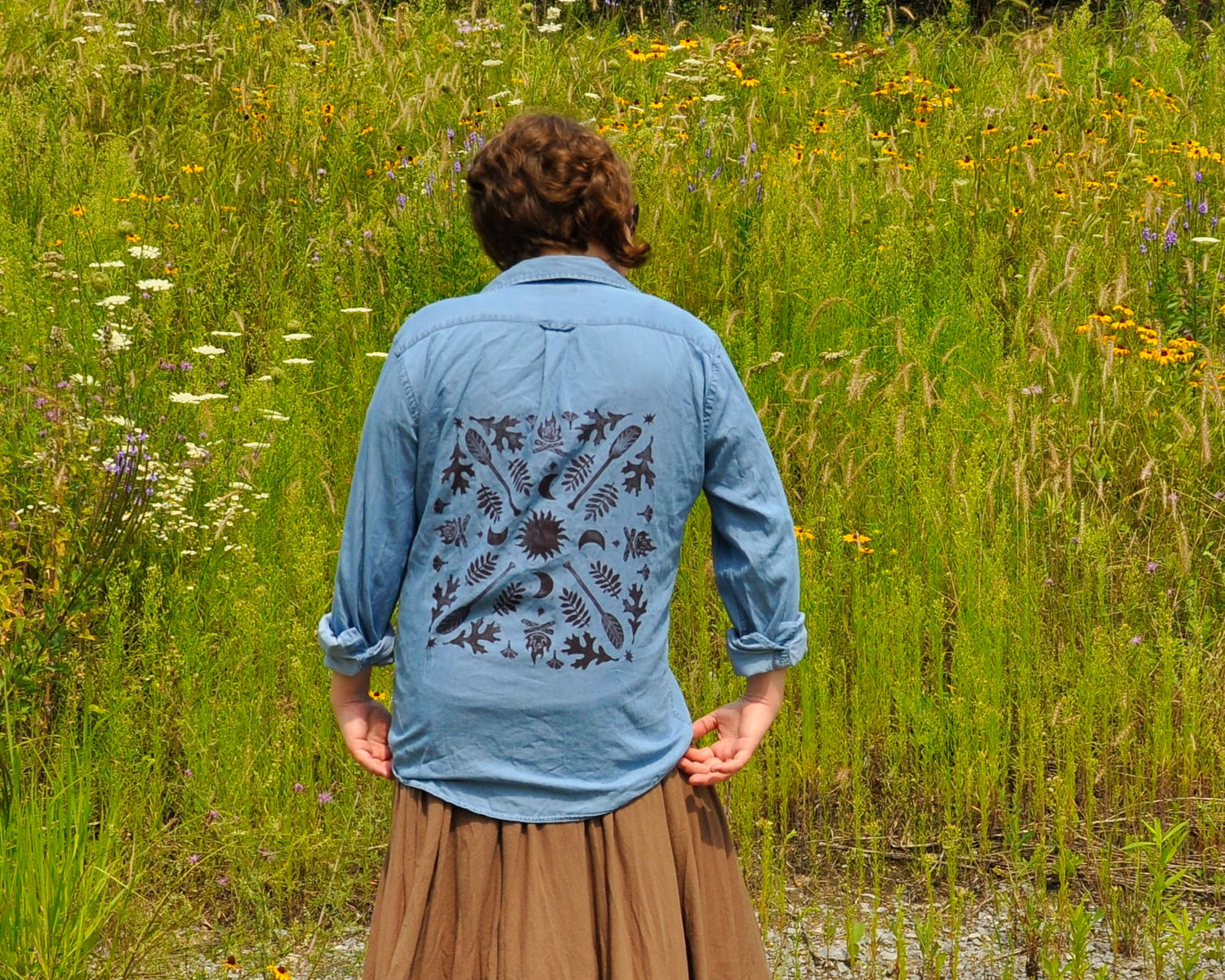 Make a conscious choice
The last time you shopped for clothes, where did they come from? Shop with confidence, knowing that Heartisan Creations' clothing is sustainably sourced and adroned with care.
Get the "Camp Shirt"